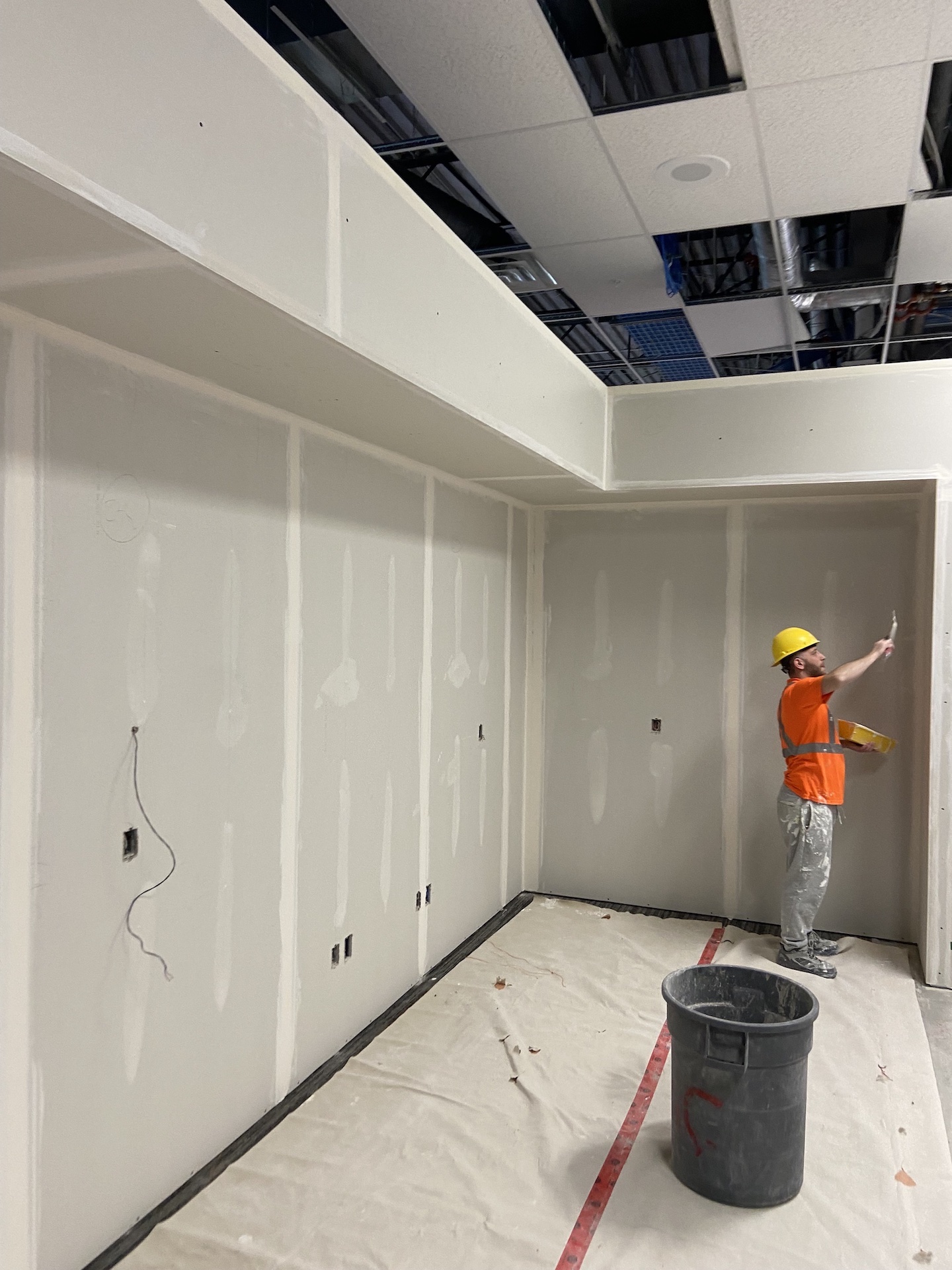 Contractor vs. Cambridge Drywall: Which Is Right for Your Construction Project?
When you're gearing up for a construction project, one of the most significant decisions you'll face is choosing the right team to bring your vision to life. Should you go with a general contractor, or would you be better off partnering with specialists like Cambridge Drywall? Let's break down the key differences to help you make an informed choice.
General Contractors: Versatile Project Managers
General contractors are like the conductors of an orchestra, overseeing various aspects of your construction project. They manage everything from project planning and coordination to hiring subcontractors for different trades. Their adaptability allows them to handle a wide range of tasks.
However, the general nature of their role can sometimes be a limitation. While they manage multiple aspects of a project effectively, they may lack the specialized expertise needed for certain construction elements, such as drywall and steel stud installation.
Cambridge Drywall: Masters of Drywall and More
Cambridge Drywall is a specialized team with expertise in a variety of construction projects, spanning commercial, industrial, and residential endeavors, including stacked townhouses. We offer a unique blend of expertise, experience, and attention to detail that sets us apart.
Expertise: We have a deep understanding of every facet of construction, ensuring top-quality work in all project types.
Experience: With years of experience in commercial, industrial, and residential projects, we bring a wealth of expertise to your construction project.
Precision: Our attention to detail ensures that every aspect of your project meets the highest standards of quality.
Reliability: At Cambridge Drywall, our reputation is built on trust and integrity. We're committed to meeting or exceeding schedules and delivering outstanding results.
Making the Choice
Choosing between a general contractor and Cambridge Drywall depends on your project's unique requirements. If you need a team capable of managing all aspects of your project, a general contractor could be a suitable choice.
However, if your project demands specialists with a deep understanding of construction nuances, Cambridge Drywall is the right choice. Our commitment to excellence ensures that your project is completed on time, within budget, and to your satisfaction.
The decision is all about the scope of your project and the expertise you require. Cambridge Drywall is here to help you turn your vision into reality, no matter the type of construction project.
For more information or to discuss your project's requirements, please contact Cambridge Drywall at +1 519-624-1575. We look forward to working with you to create the perfect space for your needs.
FAQ
Q1: What types of construction projects does Cambridge Drywall specialize in?
nswer: Cambridge Drywall specializes in a wide range of construction projects, including commercial, industrial, and residential endeavors. This includes everything from high-rise buildings and institutional projects to custom homes, subdivisions, and stacked townhouses.
Q2: What sets Cambridge Drywall apart from general contractors?
Answer: Cambridge Drywall's specialization and expertise in drywall and steel stud installation are what distinguish it from general contractors. While general contractors manage a variety of tasks, Cambridge Drywall's specialized focus ensures top-quality work in these specific areas.
Q3: How does Cambridge Drywall prioritize customer satisfaction in its projects?
Answer: Cambridge Drywall's commitment to customer satisfaction is evident in its core values of trust and integrity. The team is dedicated to meeting or exceeding schedules and delivering a quality product on time and within budget, ensuring clients are happy with the results.
For those seeking the best in the business, Cambridge Drywall Services offers unmatched expertise. With 20 years in the industry, serving both residential and commercial projects, we're your go-to for top-tier drywall solutions. Connect with us today and experience the Cambridge Drywall difference.