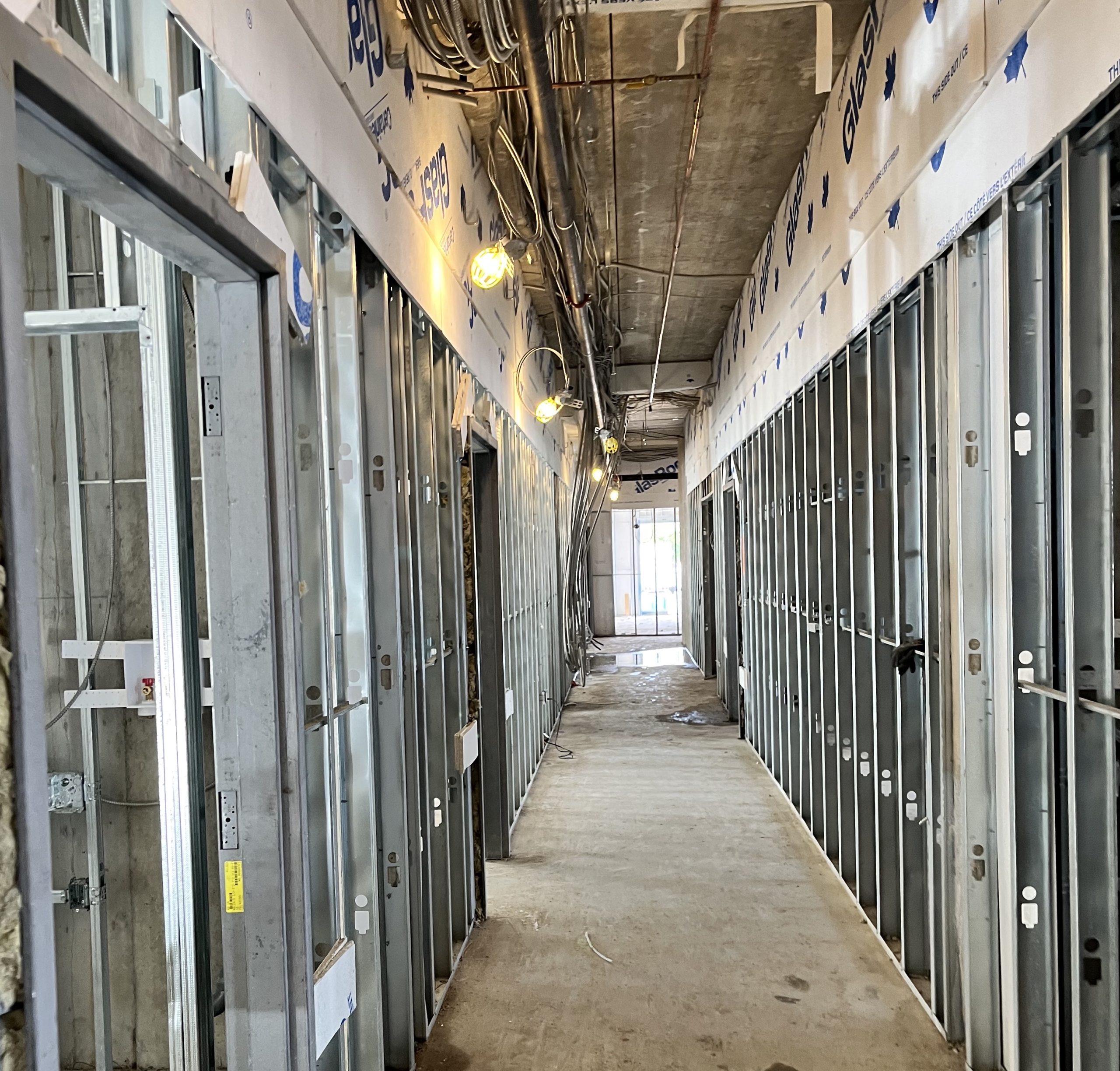 Custom Homes with a Twist: How Steel Studs Offer Flexibility
Building a custom home is an opportunity to bring your unique vision to life. In this blog, we'll explore how steel studs can add a twist of flexibility to your custom home project, allowing for innovative designs, durability, and sustainability that go beyond traditional wood framing.
The Strength of Steel
Steel studs provide a robust and durable framework for your custom home. We'll delve into the advantages of steel, from its resistance to mold, pests, and fire to its ability to support complex architectural designs.
Design Flexibility
Custom homes often demand unconventional designs, and steel studs are up to the challenge. We'll explore how steel's versatility allows for open floor plans, high ceilings, and intricate details that can make your dream home truly unique.
Sustainability Matters
Sustainability is an increasing concern for custom homebuilders. We'll discuss how steel framing is an environmentally friendly choice, as it can be recycled, reducing the environmental impact of construction.
Quiet Living Spaces
In a custom home, creating quiet and peaceful living spaces is paramount. We'll examine how steel framing contributes to soundproofing, ensuring that your home is a serene oasis.
Cambridge Drywall: Your Partner in Steel-Studded Dreams
Cambridge Drywall has extensive experience in steel stud installation. We'll showcase our role in turning your custom home vision into reality, offering expertise, reliability, and dedication to your project.
A Twist of Modern Luxury
Custom homes with steel studs offer a twist of modern luxury. We'll highlight how this material allows for innovative and cutting-edge designs, making your home a true reflection of your style.
Custom homes are all about tailoring your living space to your preferences and lifestyle. Steel studs provide a unique framework that grants homeowners the flexibility to turn their dream homes into reality, complete with innovative designs, sustainability, and durability. At Cambridge Drywall, we're here to help you achieve your vision with the strength of steel.
FAQ
Q1: What makes steel studs a preferred choice for custom homes?
Answer: They are favored for custom homes due to their strength, durability, and versatility in design. They offer the freedom to create unique architectural elements and open floor plans.
Q2: How do steel studs contribute to sustainability in custom home construction?
Answer: Steel is an environmentally friendly choice as it is recyclable, reducing the environmental impact of construction. Using steel studs aligns with sustainable building practices and minimizes waste.
Q3: What role does Cambridge Drywall play in custom homes with steel studs?
Answer: Cambridge Drywall is a trusted partner in the construction of custom homes with steel studs. We bring expertise, reliability, and dedication to projects, ensuring that innovative design concepts come to life while maintaining the strength and durability of steel framing.
For those seeking the best in the business, Cambridge Drywall Services offers unmatched expertise. With 20 years in the industry, serving both residential and commercial projects, we're your go-to for top-tier drywall solutions. Connect with us today and experience the Cambridge Drywall difference.